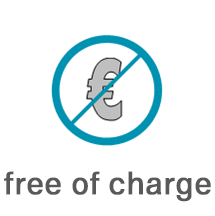 How do we earn our money?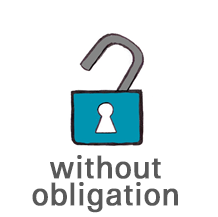 What does that mean?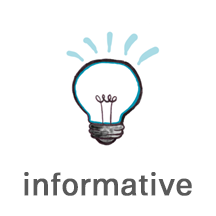 The basis for wise decisions.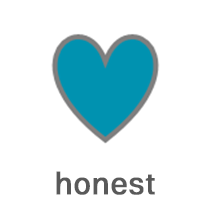 What no one else tells you.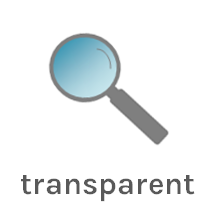 Our counselling clarifies.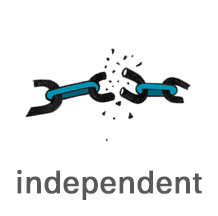 We work for you, not for the bank or the insurance company.
Free of charge – How do we earn our money?
Of course we want and need to make money: we are, after all, a business enterprise. But the most important thing that all people need is education to make wise decisions with their finances. Our coaching is completely free of charge and without obligation. If we have been able to inspire you through our education, there is an opportunity for you to apply the information you have gained to your personal situation. Over 90% of people who actually take the time to listen to the parts of our advice are so enthusiastic that sooner or later they want to implement their individual concept with us. If this is accompanied by the purchase of products that underpin the concept, we do not charge you a separate fee, but receive a commission from the providers.
Non-binding – What does that mean?
You can quit at any point without having to pay anything. The whole process should be pleasant and relaxed for you. So you don't have to feel bad if you don't want to become a customer.

Only if you decide to implement the advantages described above, you enter into a commitment with us. You will not experience any pressure from us in this regard.
Informative – Creating the Basis for Wise Decisions
The information that we provide to our customers free of charge and without obligation, is not typically provided by a bank or insurance company. In recent years, there has not been a single customer who was already aware of the totality and context of our information. This indicates the uniqueness and quality of our advice.
Honest – What nobody else tells you

"Honesty refers to the moral quality of being honest and is most commonly used today in the sense of probity, sincerity, truthfulness, openness, straightforwardness, and fairness." We are fully behind this definition.

Our consultants give you a lot of tips and tricks, which do not bring us any income, because our interest is to create concepts, which are first and foremost lucrative and good for you. For this, we even partially waive commissions. You don't believe that? Convince yourself with pleasure in the context of our free and noncommittal consultation.
Transparent – our consulting clarifies
Transparency is reflected in all areas of our work. We give you a look behind the scenes. Your insight is important to us. Our consultants take the time to answer all your questions. The focus is on unfiltered information and honesty. We want to make transparent what banks and insurance companies withhold from you.
Independent – We work for you, not for the bank or the insurance company.
Almost no financial advisor works independently, although this is unfortunately very often claimed. Clarification is not at all in the center and it is usually not in the interest of the consultant to tell you how the industry works, what you should pay attention to, what you should not do under any circumstances and why not. They are simply selling financial products.

This is exactly where we start:

We founded CFDL to give people the free, no-obligation input they need to make wise financial decisions. In addition, as an independent financial advisor, we can help you with your individual concept from almost all providers and the individual products not only on the German market. We offer several products and services for international customers as well.
We are constantly confronted with the problem that almost no financial advisor offers independent advice, although this is unfortunately very often claimed. So this means that an advisor comes to you to sell his products and gain clients. He tells you his 5 highlights and hopes to close a deal so that commissions are earned. Education is not the focus at all and it is usually not in the interest of the consultant to tell you how the industry works, what you should pay attention to, what you should not do at all and why not.
Even the supervisor usually only teaches the financial advisor how to sell products, for example an investment or retirement plan. Unfortunately, the necessary thinking outside the box is not encouraged.
Another problem is that financial service providers often have blinders on. Unfortunately, there is rarely interest in looking at and offering asset classes and investment opportunities outside the financial services industry. Yet there are some opportunities that can be very interesting for certain customers. Especially in the context of diversification (risk spreading), it is often worthwhile to consider other options as well. Our farsightedness sets us apart from the usual way of working in the market.
This is exactly where we pick up:
We founded CFDL to give people free and non-binding information they need to make wise financial decisions.
What can you expect?
In personal web meetings, we will work with you on the following building blocks::
God, insurance and investment – How do they fit together?
The way of money – What is going wrong in the financial services market?
Overview of investment and investment opportunities – Far more than just german insurance products!
How transparent are savings contracts – How much money really goes into your savings plan?
Comparison of different savings plans – Not the same for everyone. What you need to consider.
If you would like to have these building blocks of advice applied to your personal situation, it goes like this:
Collecting your data to tailor the financial advice to you individually.
Obtaining your consent (DSGVO/data protection)
Provision of a proven budget plan for a better overview of your costs
Optimization of the price-performance ratio of your existing products
Creation of a financial concept tailored to you, because:
All people have goals and desires but many do not achieve them. In most cases, this is due to the fact that they do not have a suitable financial strategy to fulfill their dreams. This is exactly why our financial consulting is relevant for almost everyone.
Optionally, you need further information for your concept, such as:
Real estate financing – What's the smartest way to get into your own home?
Reversal of existing savings contracts – Does it make sense?
Investing in art – The mother of all tangible assets.
Precious metals – Not only value but also quantity development.
Up to this point, there are no costs and the consultation remains non-binding. Only when you decide to optimize an insurance policy or to implement your individual financial planning with us, you enter into a financial commitment.
If you do not want to cooperate with us, we are glad that we could at least give you the necessary input to be able to decide wisely. We don't hold it against you, because our main focus is on free and non-binding education. However, we wish that you would pass on our contact and recommend us so that the contents of our advice can reach as many people as possible.
Customer testimonials about CFDL - the independent financial advisory service
What's the catch?
Each component of the consultation takes about 30 minutes. So it costs you time!
If you take advantage of the basic building blocks through one of our financial advisors, you'll be busy for about two hours.
We take the time for you, will you take it too?
Arrange a no-obligation meeting with one of our financial advisors to get to know each other.
Get independent advice: Your financial advisors
The advisors for finance, old-age provision and investment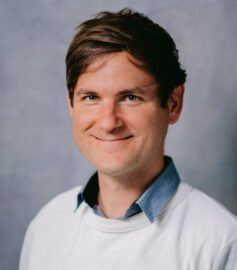 Jasper Nozza
Founder & Managing Director
Insurance specialist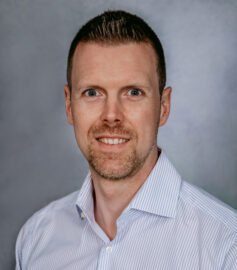 Philipp Wolff
Consulting & Marketing
Insurance and Real Estate Financing Specialist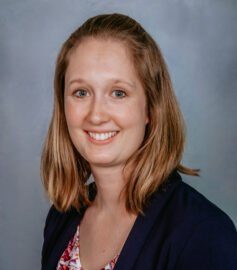 Melanie Wolff
Chief Happiness Operator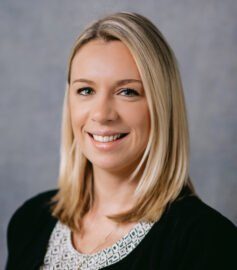 Irina Fabrizius
Secretariat
Businesswoman in Insurance and Finance, B.Sc.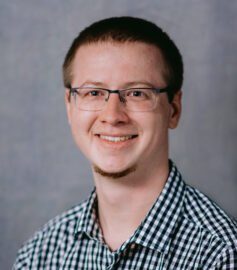 Isaak Nicolaus
Consulting & IT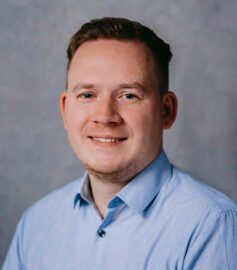 David Zschocke
Consulting & Training
Insurance specialist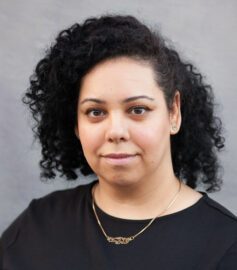 Ulrike Saad
Consulting & Legal
Law graduate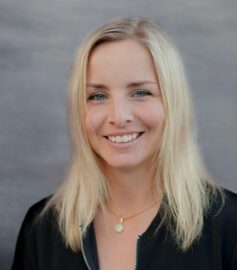 Rebecca Gabriel
Consulting
Life Coach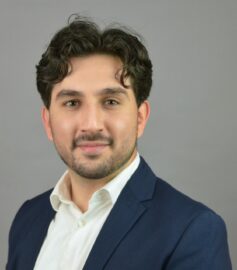 Erfan Ramazanifar
Consulting
Speaker
Our vision
It has come to our attention that there is a lot of confusion in the financial industry from the customer's point of view, especially among Christians. When it comes to insurance and private retirement planning, many people feel insecure and inadequately advised. Especially because there is hardly any real independent advice, very few advisors look beyond the end of their nose. Instead, unfortunately, only highlight-oriented product sales take place, which leads to countless contracts being concluded that are usually not worthwhile for the customer.
Our aim is to make a lasting change to the reputation of the industry and advisors and to ensure that people can enjoy more freedom in their finances.
We want to achieve this by creating an oasis where people can turn to and get necessary information and education, free of charge and without obligation, to make wise decisions for their future. Our focus is on honesty, transparency and independence. This is what we believe the industry needs most.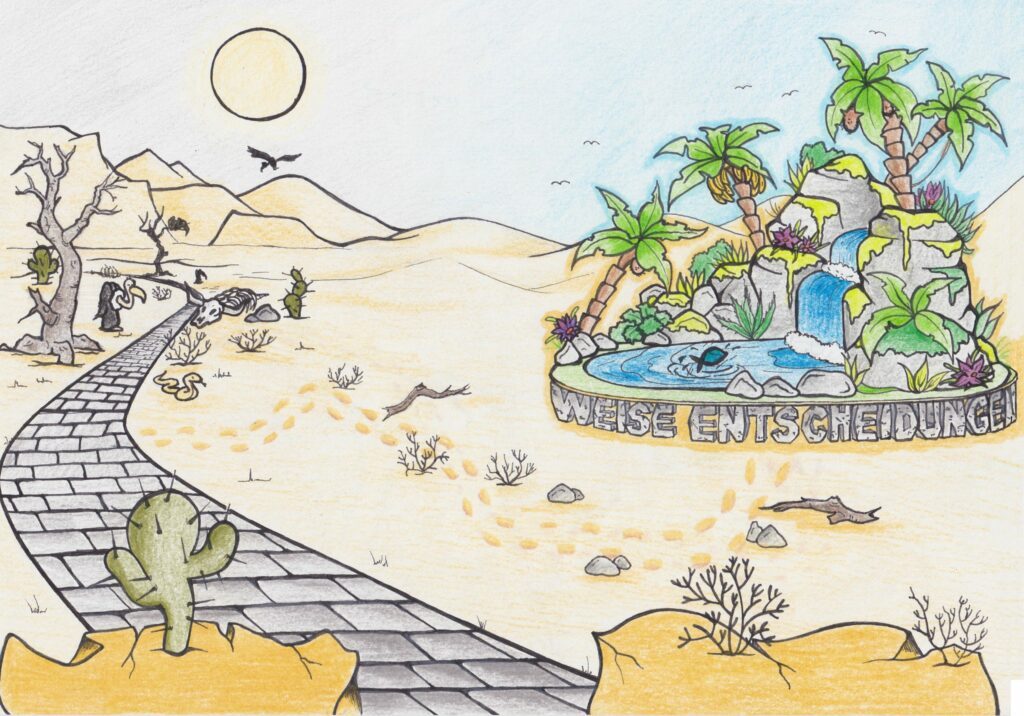 We strive to change the reputation of the industry so that prospective customers can have the security of knowing that they have a trustworthy partner at their side. Your individual needs are our focus and we make sure you get all the information you need to understand our suggestions and recommendations.
We consider it a great honor to bring more clarity to this area and to at least give you an impulse to handle money better and to move your finances in prayer. Our hope is that people will use their finances wisely and that the topic of money can be put in a positive light.
All this is only possible if we manage to inspire people with this very dry topic – you can make this demand on us.
If you decide to go this way together with us, you support our vision at the same time.
What is important about a financial advisor?

There are many aspects that are important when it comes to choosing a suitable financial advisor. First of all, the service should be non-binding and free of charge. It would be good if the financial advisor has already received various (good) reviews. He should be as independent as possible, i.e. not tied to specific insurance companies. There should be no mere "highlight sale" in the consultation, but information should be conveyed on the basis of which one could make an informed decision on one's own. However, all of this also presupposes that the chemistry is right and that you can trust your counterpart - after all, money is at stake.
What is the advantage of financial consulting?

The advantage of financial advice is clearly the independent view of an expert on your individual financial situation. He or she identifies gaps in your provision, recognizes potential for optimization and develops a financial concept that will accompany you into old age.
Who can help me with insurance questions?

There are many ways to get help with questions about finances and insurance. You can ask family, friends or acquaintances. You can consult the Internet and much more. However, the most sensible option is to involve a financial advisor who is as independent as possible in the decision-making process and who offers his advice free of charge. This is the only way to ensure that no detail, no matter how small, is ignored when it comes to your financial future.
Can financial advisors be trusted?

Trust is a big word. It can't be demanded of the advisor. Rather, the advisor should be responsive to the client and advise, not sell. Even behind the curtain, the advisor should be more concerned with the customer's benefit, not his or her own. But finding this out is very difficult for the customer. Therefore, one might as well take the time to educate oneself in the area, at the risk of overlooking something important. The bottom line is that at some point you have to put your trust in someone in this field. Our vision is to create an oasis in the financial world that anyone can turn to with confidence, because it's clear that we put customer benefit before self-benefit.
What is the german Verbraucherzentrale, and what services does it provide?

The "Verbraucherzentrale" is a consumer advice center in Germany. Its main purpose is to provide consumers with information and support on a wide range of consumer-related issues, such as consumer rights, product safety, and fair competition. The Verbraucherzentrale offers free advice and guidance to consumers and also provides representation and advocacy on behalf of consumers in legal proceedings. The Verbraucherzentrale is funded by the government and is independent of businesses and other commercial interests. It plays an important role in protecting consumers' rights and promoting fair and transparent business practices in Germany.
Is advice at the Verbraucherzentrale free of charge?

Parts of the wide range of services offered by the consumer advice centers are free of charge. However, a fee is charged for the majority of consultations. The amount depends on the federal state, among other things. In the case of advice on old-age provision or investment, for example, you pay 1.75€/minute by telephone in Hessen and in Baden-Württemberg you can get advice by email from 22€.
How can the Verbraucherzentrale help me?

The consumer advice center can help you in many areas of life. The advisors must be knowledgeable in many subject areas at the same time. This ensures that they can rarely specialize in one particular area. Consequently, you should be careful with this service, especially when it comes to the complex subject of insurance and finance, and prefer to look for a free and independent financial advisor.
How do you find an independent financial advisor?

The same way you just did, you found one. We do have certain collaborations with a number of insurers and international companies in order to be able to develop and offer special concepts for our customers, but we also have access to the majority of products on the market via a broker pool.
Where can I have my insurances checked?

There are a variety of ways to have your insurances checked. The independence of the reviewer should be a top priority. Some examples are the Verbraucherzentrale, broker apps or financial advisors. Our primary focus is to provide information to make wise financial decisions. During our process, this includes reviewing your contracts to discover potential savings and service deficiencies.
What is a fee-based advisor?

A fee-based advisor provides advice on financial and insurance matters without taking a commission on the successful placement of products. Instead, he takes a pre-agreed fee solely for his advisory services.
Who has to pay the financial advisor?

Who should pay the financial advisor depends on the way he works. In most cases, the advisor participates in the form of a commission proportionate to the insurance premiums you pay. In rarer cases, the (fee-based) advisor demands a direct fee for his advisory services, even if no insurance contract has been concluded.
What documents does the financial advisor need?

First of all, the financial advisor should obtain permission from you to use your data in the form of the "DSGVO" in order to be able to talk to you about your individual situation and get a picture of it. In the course of this conversation, he will then ask you a series of questions for which no great preparation is needed, as he will usually take your insurance folder for analysis afterwards. This is how consulting processes usually start. With us, it's completely different. Before we get to that point with you, you get free, no-obligation information in advance about how the industry works, what to watch out for, and what not to do under any circumstances. This input is completely separate from your personal situation and personal data, because it applies to everyone who wants to make wise decisions with their finances.